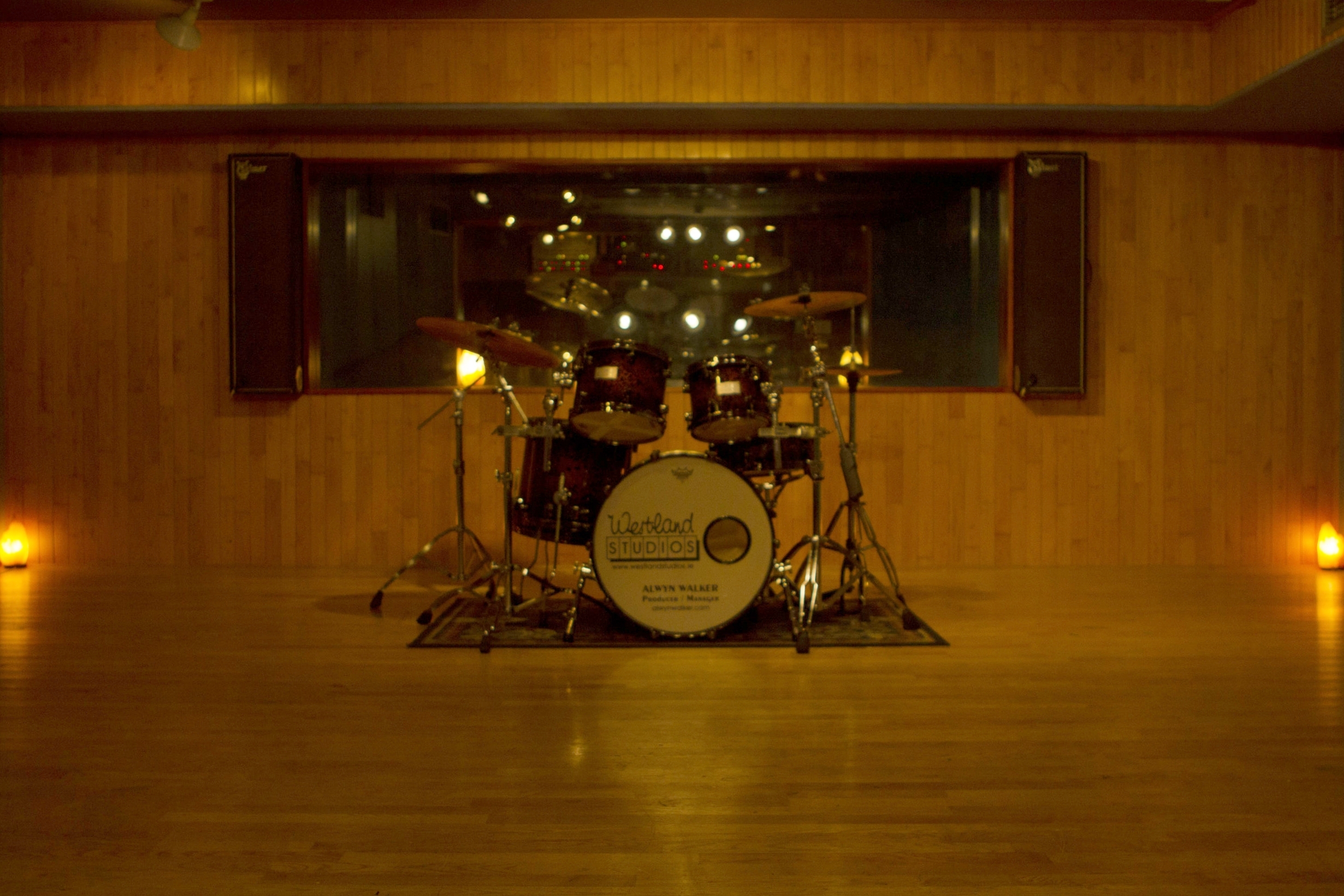 unique HISTORY
Step into Westland – The most historic studio building in Ireland's recording past.
Started in 1976 under the name Lombard Sound and renamed Westland Studios in 1985, these rooms have hosted some truly legendary recording artists and a genuine "if these walls could talk" vibe is to be found throughout.
Under the management of producer and mixer Alwyn Walker since 2010, the studio has taken on a new lease of life and caters to established touring artists as well as to emerging artists with competitive rates.
Services
DRY HIRE
Westland is perfect for independent producers and touring artists who have their own engineers. Our management and assistants understand the service required by top professionals and will go out of the way to ensure your artists are taken care of to the standard that they expect.
RECORDING
Our producers and engineers have experience with every contemporary style. The process of producing a metal or rock band is very different to that required for a jazz trio or a pop track and Studio 1 has a very versatile layout that can cater to almost any setup and stands out from most studios in it's ability to facilitate large live sessions.
NOTE: hip-hop, voice-overs and vocals are often catered for in Studio 2.

Enjoy being inspired by the studio's unique history and the great selection of gear while our friendly and experienced team help you to produce results that will impress.
Leave the studio with the Pro Tools Sessions, exported WAVs or have our expert staff mix your tracks.
MIXING
Westland offers mixing to suit every budget. Our senior mix engineer Alwyn Walker with nearly 20 years experience mixes with a combination of Pro Tools and the analogue SSL desk. The last step of the mix can be attended. If Alwyn's quote exceeds your budget we have a variety of junior engineers who can mix with or without Alwyn's input, supervision and quality control.
MASTERING
We almost exclusively use our partners over at MSB Mastering. Darrell has been mastering Alwyn's mixes for over 15 years and thanks to the close partnership between the two brothers the service to clients is more consistent and professional.
VIP Rehearsals
Over the years the studios have been rented for far more than just recordings. Music videos, feature films, seminars, exhibitions and rehearsals for big shows destined for the 3 Arena, the National Concert Hall etc... have been hosted in our air conditioned rooms.